1.Introduction
For WordPress users, WooCommerce has for long been the go-to eCommerce solution. It's easy to use, has a lot of customization choices, and can serve both large and small websites. On the other side, Squarespace Commerce is praised for its beautiful themes and ease of usage. Since they're both common eCommerce platforms, it's time to compare and contrast WooCommerce and Squarespace Commerce to see who wins.
Squarespace is relatively a newcomer to the eCommerce scene, having started as a simple website designer before expanding into online stores. WooCommerce, on the other side, has long been a top contender. It is not only the most common WordPress eCommerce solution but also the most popular total eCommerce solution.
This article's aim is to assist you in making an educated decision regarding your online store site. Both WooCommerce and Squarespace have good features and benefits over one another. You'll discover the cost isn't the only tale here. Squarespace is ideal for beginners, whereas WooCommerce has everything you need for a rapidly expanding eCommerce enterprise.
As a result, our aim is to evaluate WooCommerce and Squarespace Commerce so that you have all of the information you need to make an informed decision about your website.
2. Ease of Use
WooCommerce is a really user-friendly platform. A set-up wizard can guide you through the initial steps of setting up your shop.
It's simple to perform popular e-commerce activities includes adding product inventory, sorting orders, and releasing deals and discounts. WordPress users would be acquainted with WooCommerce's easy and intuitive dashboard.
It's also simple to choose a theme and integrate with third-party resources (such as delivery providers, payment gateways, and email marketing apps).
WooCommerce makes use of "extensions" that include a variety of functions, some of which are very expensive.
There's a catch though, you'll have to learn to code to completely enjoy the benefits and creative space that WordPress has to offer you. You can easily hire a person who can handle this for you.
Squarespace's site builder is simple to use, it does take some getting used to. However, if you've mastered the fundamentals, you'll have no problem adjusting anything from your name to your colour scheme.
Users can handle listings, orders, and analytics through the management dashboard, which is intuitive and simple to use.
All you need to do is drag and drop and voila! Your site is ready to go. Without using a single line of code, you're all set.
3.Themes
One of the most personalized e-commerce sites available is WooCommerce. Users with no coding background can easily customize their storefront using the WordPress editor.
Since WooCommerce is based on open-source technologies, more extensive backend improvements are also accessible. More advanced developers will modify almost every part of the core files, although plugins allow for a variety of minor modifications.
You should still hire a WooCommerce developer if you don't have much coding background but want to create more complicated improvements.
WooCommerce features a variety of premium themes in addition to a few free ones, the majority of which cost $39.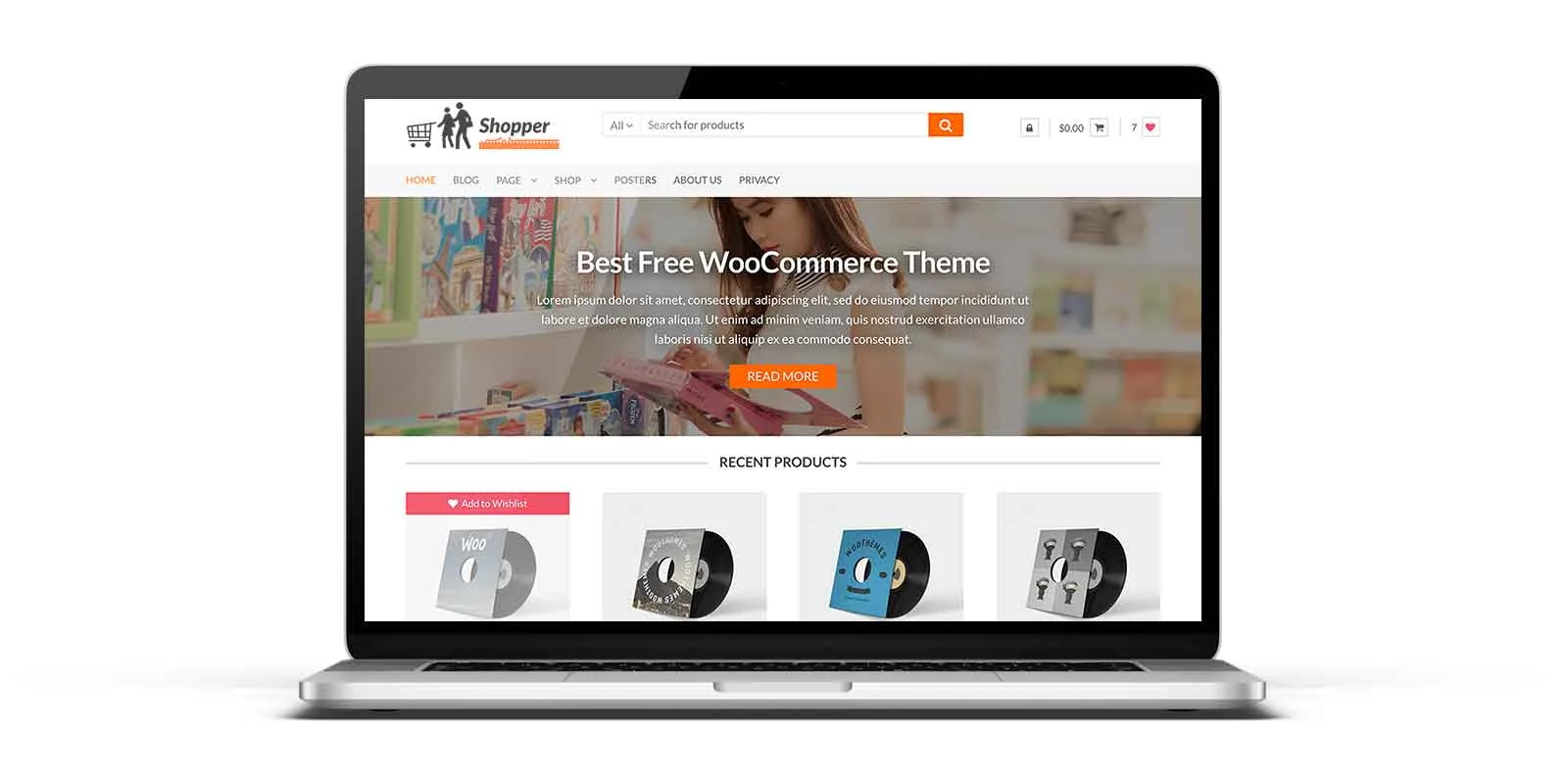 Squarespace Commerce achieves a remarkable blend for an e-commerce website designer by integrating easy-to-use customization features with the ability to create more advanced code improvements.
Since the site builder provides so many choices, it can take some getting used to. However, after users have solved the initial stumbling block, a plethora of customization options become accessible.
The only drawback is that there are only ten templates included, despite the fact that they are all wonderfully built and mobile-friendly. If you're considering Squarespace, make sure one of the themes suits your needs before committing to a paid schedule. There is a free trial available, so you can try out the platform first.
4.Extensions And Plugins
WooCommerce works with WordPress plugins and it is part of the WordPress community. So, if you're looking for an SEO addon, Yoast is the way to go. WP Super Cache is a caching plugin that you can use if you require one.

Not just that, but WooCommerce has its own platform with extensions by third-party developers who have been licensed (as well as some plugins straight from WooCommerce).
WooCommerce Subscriptions, WooCommerce Google Analytics, Product Search, Product Add-ons, among several more are among them.
There are no plugins or extensions available for Squarespace. Each functionality is pre-installed. While the most basic eCommerce resources (such as gift cards, discarded carts, and email marketing) are still accessible, some specialized tools are missing.
5.Pricing
With the free add-on, WooCommerce gets off to a good start. That's correct, downloading and installing the WooCommerce plugin on your WordPress account is completely free. This ensures you get free access to some of the most effective inventory control and store design software available.

It is not, though, a completely free journey.
Since WooCommerce is free, WordPress requires a self-hosted platform. As a result, you could invest anything from $5 to $100 every month. When you're operating on a large platform, the price goes up even further. However, for a new online store, we will set aside $5 to $25 every month.

With Squarespace, you get really straightforward pricing plans, and you can easily measure how much it would cost you every year, all included: $12 per month for a personal website, $18 per month for a business website, $26 per month for a simple online store, and $40 per month for a more sophisticated one. It's not inexpensive, but it's simple to quantify.
6.Customer Service
Squarespace's service package is fantastic, and customers typically express strong levels of customer loyalty.
Customer service is accessible via email and Twitter 24 hours a day, 7 days a week. On weekdays, live chat is open from 4 a.m. to 8 p.m.
Since Squarespace is such a well-known and common site-building platform, there is a sizable user group on the forums, which is an added benefit.
Support for WooCommerce is a mixed bag. Customer support is not provided in the main bundle since it is a free WordPress plugin.
You'll need to employ a "WooExpert" if you need devoted professional assistance. Via assistance tickets, WooCommerce offers simple general support as well as dedicated support for paid items such as themes and extensions.
WooCommerce also has an engaging group of consumers who are able to assist with small issues, as well as comprehensive documents.
7.Conclusion
With all the comparison done above, it is evident that Woocommerce is capable of running a bigger business than Squarespace can. Everyone starts small but you never know how big your audience might get once you step into the market.
Squarespace is definitely the best option for you if you have limited needs if you only want an easy, good-looking blogging + e-commerce solution that works right out of the box.
If you have huge ambitions for your platform, though, WordPress is the way to go. Yes, it can take some time and effort (and perhaps some money), but the number of choices available is insignificant in comparison to the competition. Multilingual assistance, custom models, membership zones, and searchable databases are only a couple of the services Squarespace does not provide.
8.Final verdict
You should choose Woocommerce if:
You have no problem with coding or hiring someone to work for you
You need things done your way and have complete control over your website
You have no problem in hosting, handling security, updating plugins and paying attention to upkeeping your site
You need powerful tools and features for your website
You should choose Squarespace if:
You don't want to get in the hassle of coding
You don't want to get in the market of plugins and features and use what's given
You want a clear-cut money plan with no extra add-ons
You want a 24/7 customer support