1.Introduction
Squarespace is a website builder that allows you to drag and drop elements onto your page. It's more section-based, so it'll take a little time to get used to.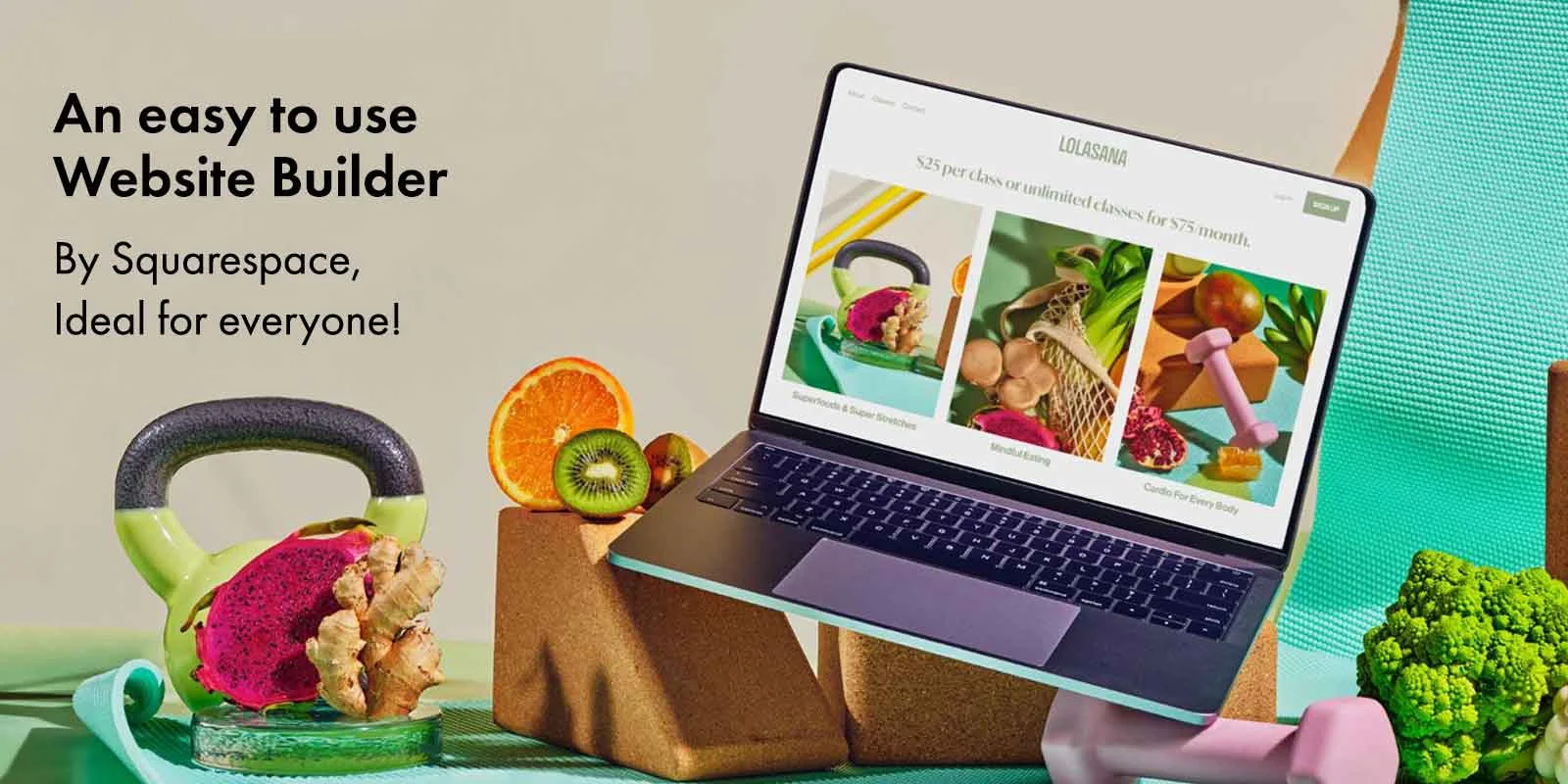 Squarespace is ideal for photographers, designers, and anyone who loves a good design and wants their website to reflect the value of their content. This is where Squarespace tops the class.
After a free 14-day trial, more than 2 million people paid to keep using Squarespace, which is a credit to the high-quality performance it produces.
So, let's get into it without wasting any time. 
2.The uniqueness  of Squarespace
Squarespace is an entirely different experience. Squarespace is a web content management system in the technical sense. To put it another way, it was a system designed to host websites rather than just eCommerce sites. Customers from eCommerce stores make up a small portion of their total customer base.
This may be a positive or bad thing depending on what business you have in mind.
2.1 Exclusive Squarespace features
Here is a list of the features that are exclusive to Squarespace.
Better native social integration (including Google+, Foursquare, 500px, Vimeo, SoundCloud, and more).
A style editor with a lot of features.
Full web content management capability to handle the site's non-eCommerce sections.
When you use Getty Images, you get free Typekit fonts and a discount.
If you're a student with a valid school email address, Squarespace will give you 50% off your first year. Any new website or online store qualifies for this offer!
2.2 You get exactly what you see
This means that your website will appear in the editor exactly as it is written, and you will be able to see any updates as they arise.
The best thing is that you don't need to know how to code. You can use code if you like, but one of Squarespace's biggest advantages is that it allows anyone to build a decent website without having to bother about their coding crafts.
This is a very simple method of building a website so you can see exactly what improvements you're making as you go.
To give you a gist of what all you need to keep in mind while setting up your SS website.
3.A quick guide
3.1 Signing up
This is the first move if you haven't already signed up for Squarespace. Squarespace's monthly fees range from $12 to $40.
But that's something you don't have to consider just yet! Squarespace provides a 14-day free trial, which you can sign up for at squarespace.com.
Simply, click the "Get Started" button to get to the next level! It's that fast.
3.2 Choose a Design Template
You can scan by industry (from 'Online Shops' to 'Restaurants' to 'Weddings' and 'Photography') or by trendy designs.
To try out a template, hover over it and pick 'Preview.'
The template you choose will serve as the foundation for the design of your website, so try out a few to find the one that feels most like you.
When you've decided on a template, hover over it and choose the choice to "Start with [template name]."

3.3 Set up a login tab
You'll be signing up for an email address or logging in with your Google account at this stage.
Give your website a name next. While it can be edited, this will appear at the top of your website.
After that, Squarespace will walk you through a few short slides on how to update your site.
3.4 Adding pages
A website must have pages with static information, to begin with.
Go to 'Pages,' where you can see all of your website's existing pages:
Select 'Blog' from the drop-down menu after clicking the +.
After that, choose your desired layout:
After you've settled on a layout, edit each of the four 'dummy' blog posts with your own content, and remove any that you don't need for now.
3.5 Submenu
To create a submenu of pages, go to Pages, then you'd want to click the cross above the list of pages. Then, press 'Folder' from the menu and voila. 
3.6 Branding and Design
Full freedom to change your template and incorporate some branding to make your site look like what you had in mind and once the layout of your pages is in place.

Go to 'Design' from the main menu.
There you would get to experiment with fonts and colours, animations and styling, icons, product pages, logo creator, domain name, and social links and these are just a few of the features available.
3.7 Choosing a Pricing Plan
Make sure you sign up for a paid plan after the free trial expires. Squarespace offers four different pricing options:
Personal – $16 per month (or $12 if paid annually)
Business – $26/month (billed annually for $18/month)
eCommerce Basic – $30/month (billed annually: $26/month)
Ecommerce Advanced – $46/month (billed annually at $40/month)
Of course, the plans vary in terms of the functionality they provide (the following two steps of this guide are only possible if you have a business plan or above, for example).

The annual contract would save you between 13 and 30 per cent if you opt for it.
3.8 E-commerce features and marketing resources
With built-in SEO and social media tools, analytics from Google itself and email campaigning, you get a lot of integrated tools to make use of. 
4.Why should you choose Squarespace?
To summarize, SS is the best choice for you if you want to:
4.1 Blogging
It's particularly successful if your blog has a lot of photographs, which is handy since 32% of marketers consider visual images to be the most important type of content for their business.
You can manage your blog from your mobile device using the Blog App, which allows you to help multiple contributors, sync and share with social media, and support multiple contributors. There are templates specifically built for blogging, making it simple to start and maintain a successful blog!
4.2 Business
You can not only use Squarespace's designs to create a unique brand, but you also have access to resources that make your life easier, such as:
Email marketing campaigns
Built-in analytics 
E-commerce features
SEO tools
G Suite and PayPal integrations 
And these are only a couple of examples of online resources that can be used in Squarespace.
4.3 e-Commerce
SS combines extremely efficient features, such as its inventory management system, with beautiful e-commerce-specific designs. As a result, you'll have a builder that shows your goods and gives consumers a clear understanding of what they're getting before they buy.
Squarespace isn't the best eCommerce site out there, but it's a great option for small and growing businesses looking for a fully integrated online store. Squarespace's two eCommerce plans provide a variety of helpful features, such as inventory control and abandoned cart recovery.
You can also sell offline and have it in one place if you pair the Squarespace Commerce app with your Square account. Take card payments on the go with ease, and any sales will automatically sync with your online inventory.

4.4 Individuality
Squarespace is perfect for building a portfolio or photography website, as you've probably already found out. Its templates are all built in-house, and you can personalize them to your fullest capacity to make them as special as your work.
Replace images, change fonts and colours, share on social media, integrate with third-party apps like Adobe and Google, and more to create your personal style and web presence.
We hope that you now have a clear image of what all Squarespace can offer you.
Read about the alternatives, Shopify and WooCommerce here.