Shopify stores are an effective way to digitalize your business. The customers on your Shopify store need regular updates about your products so that they can continue buying from your store. This is where automation comes in. It helps you easily connect with your clients across different platforms and makes it easy for you to manage your marketing campaigns.  
There are various tools available that allow you to collect emails and create your own mailing list from scratch. Learn more about these tools here.
After you have created a mailing list of your potential clients you can start launching your email campaigns using automated emails. Here is a list of some of the best Email Automation tools for your Shopify store.
Email Automation Tools for Shopify.
1. Klaviyo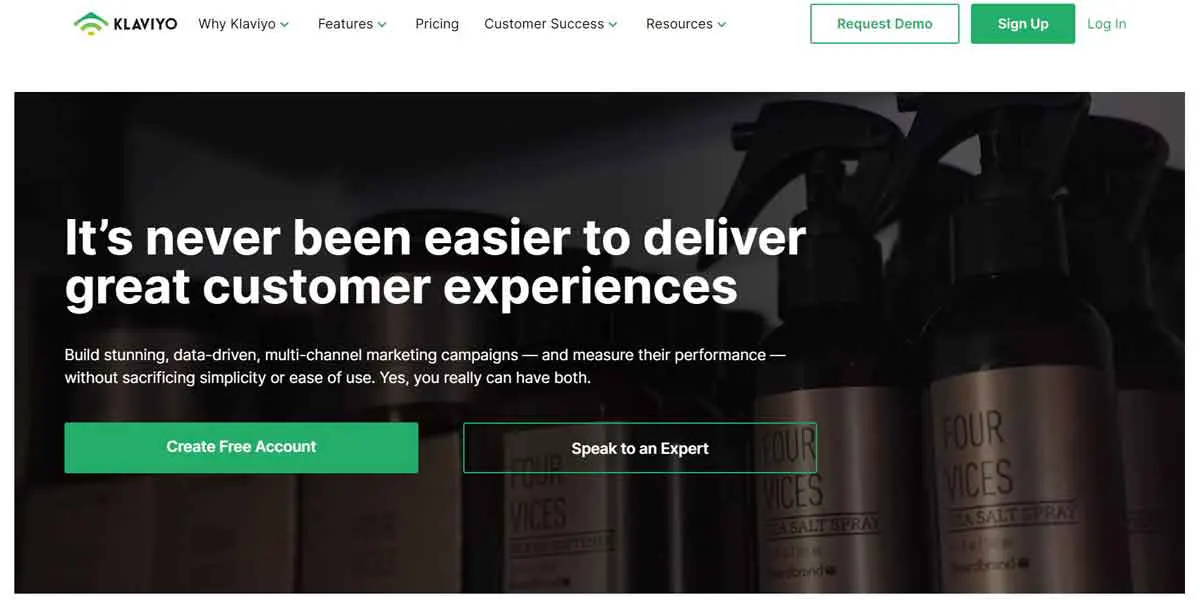 Klaviyo is an email and SMS automation tool for online business stores. You can use Klaviyo to design your email templates easily and send relevant and personalized emails to your clients on your shopify store. 
Klaviyo provides you necessary features required to analyze your customer data and act accordingly. You can utilize this customer data to build strong customer relationships and gain more loyal customers. Klaviyo lets you gain important insights into customer behavior. This helps you plan and execute your marketing campaigns in the most effective manner.
2. Emailwish

If you're looking for an effective and affordable solution for your Shopify email marketing, Emailwish is the ultimate email automation tool. With this, you can do everything from designing pop-ups for your store to launching successful email campaigns.  You can choose from the available templates as per the campaign you want to launch.
The best part about Emailwish is that it comes with beautifully designed prebuilt email and pop-up templates. From welcome emails to product update emails, you will find everything in these templates. All you have to do is edit these as per your requirements, set the trigger for the email and you're all set. The emails will be automatically sent to the right group of people at the right time.
You can create attractive pop-ups in less than 30 seconds. These pop-ups prove to be super effective when you're trying to create a mailing list from the scratch or trying to collect reviews from your customers to display on your website. 
That's not all, Emailwish lets you collect and display your customer reviews in a presentable manner in your store. These reviews help you gain more customers and make more sales. 
3. Get Response

Get Response is a powerful automation tool for Shopify stores. If you already have some customer contacts on your Shopify store, you can directly add them to your GetResponse contact list. GetResponse is known to be one of the best tools for Shopify email automation due to this deep data integration that allows these synced contacts. This allows you to promote your store to these customers through powerful built-in templates of GetResponse.
It helps you design relevant email messages based on a user's buying experiences and the sites he visits. You can easily add new contacts update existing contacts.
GetResponse comes with handy built-in templates for email automation. The best part about GetResponse is that it allows you to add recommended products to your email message as per a user's purchase history and shopping behavior. 
4. Activecampaign

Active campaign is known to be the only email automation tool that works with Kit, Shopify's virtual assistant. Active campaign is not only an email automation tool but an SMS automation tool too. Therefore, it allows you to send promos and offers directly to your customers via SMS. This increases your conversion rate as the automation works two ways – Email and SMS.
With ActiveCapmpaign you can load your customer database directly into the CRM and track the number of purchases on your Shopify store through a pipeline. Besides this, you can add contacts to your abandoned cart emails to increase the checkout rate.
Active campaign's analytics helps you carefully segment your users as per their shopping behaviors and lets you create more relevant messages for your emails.  
5. Omnisend

While other email automation tools are focused on multi-platform integration, Omnisend is specifically designed for eCommerce. It is a multi-channel provider and therefore, allows you to connect with your clients on both direct and indirect communication channels.
Omnisend offers a wide range of templates for different stages throughout a customer's journey. The best part about Omnisend is how effective and easy it is to integrate it into your Shopify store. For example, if you want to include a sign-up form for your store, you can easily create and link it into your Shopify store. 
Omnisend is a preferred choice for you if you're looking for a multi-channel platform that allows you to manage all your campaigns and marketing communications in one place.
6. Drip

Drip is known as the "E-commerce CRM" owing to the number of automations it provides.
It is an email automation tool that allows you to create trigger emails for almost every action a user performs on your store. You can create automations around the actions performed by a user (such as clicking a button, viewing a product, adding items to the cart) or around much precise information such as what brands they viewed the most and purchased in the past. 
No matter where a customer is in their shopping journey, Drip has an email automation for you. This way it promotes lead nurturing marketing campaigns and helps you grow as a business. 
That's not all, you can also integrate drip with Facebook. This means you can get important insights into your potential client's shopping habits. You can use the data from this analysis to create targeted  Facebook Ads along with effective Shopify automated email campaigns. Besides this, Drip provides very detailed documentation on how you can make the best out of this Email automation tool.
7. Spently

Spently is your go-to choice for getting more repeat customers on your Shopify store. It comes fully integrated with features like Shopify notification emails, follow-up emails, an analytics dashboard, and an Email template builder. 
The Shopify notification emails help you notify your customers of product updates, discounts, referral codes, etc. These emails have a high open rate, especially because they are customer-specific emails. The follow-up emails help to collect a customer's feedback after an order is shipped, or abandoned cart emails to convince users to buy within a specific time limit you mention.
The Spently analytics dashboard collects the data on a user's shopping behaviors and past purchases and gives you a fair idea of a customer's likes and dislikes. Finally, you can use this data to build email templates as per a customer's preferences.
Conclusion
You need to take email marketing more seriously if you want to grow your Shopify business. It is the most effective way of reaching out to a mass audience and promote your store. Investing in a good email automation tool sounds reasonable owing to how easy it makes marketing for you. It is a small price to pay in exchange for the growth of your business. So, if you own a Shopify store, invest in a good email automation tool today and see the difference for yourself!