It's been nearly 45 years since Email marketing came into existence. Since then a lot of other technologies and platforms have been introduced for marketing and communication purposes but nothing beats email to date. Email marketing still majorly dominates the field of marketing.
With time, email has also been through evolutions and enhancements, each better than the previous one. Email automation is one of those. Gone are the days when each and every email had to be sent manually, consuming hours in the process. With email automations you can schedule targeted messages or send them when a user performs a specific action. This allows businesses to run effective email marketing campaigns for both – engaging new clients and nurturing the existing leads. You can regularly interact with your clients and keep them informed about your products and services. 
What are Email Automations?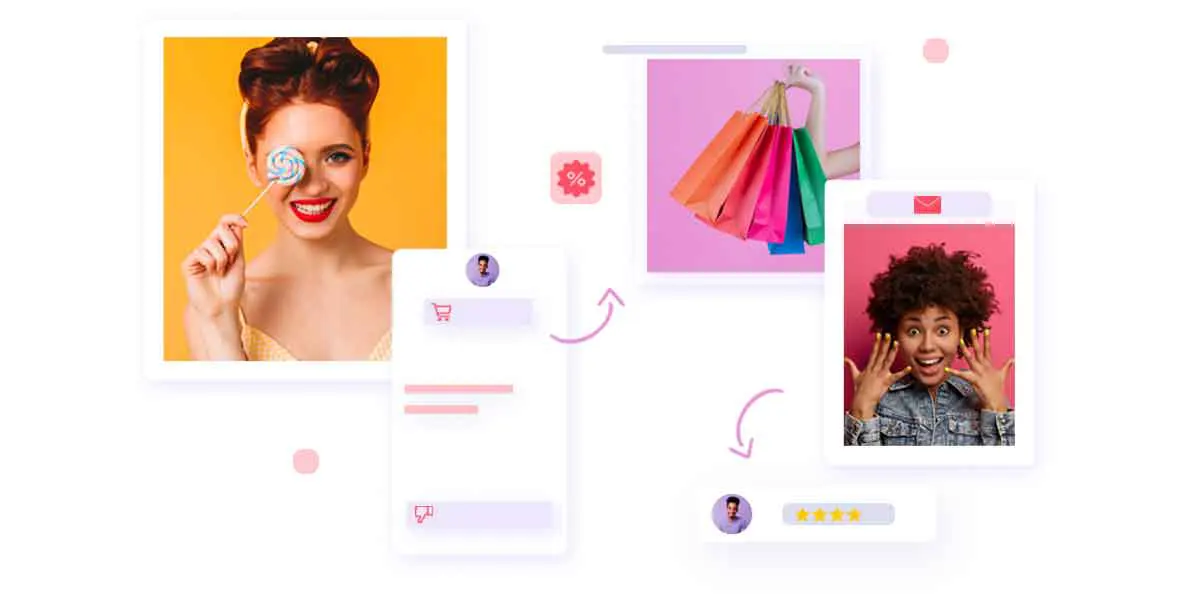 Email automations enable you to send email messages to a user when he performs a specific action on your website. Email automation allows you to send relevant messages to only the people who subscribed to these emails. As these emails are triggered based on user-actions, these are also called Trigger emails.
Trigger emails are automatically sent to the visitors on your website from your Email Service provider. Automated emails are effective because they do not fill random inboxes and increase your chances of landing in the spam folder. These emails are sent to the right people at the right time containing messages that are relevant for the users.  This increases the number of your clicks, opens, and reads and strengthens customer engagement and loyalty. 
Why you need email automation?

Automated email helps you deliver the right content to the right customers at the right time. It adds value to your content –
1. Email Automation helps in creating relevant and engaging content.
Automated emails are sent only to the people who actually triggered action on your website to be able to receive your email messages.  This way the email they receive will be highly relevant and useful to them. They have a high probability of opening the email message and engaging with campaigns. This way email automation helps you get more engagement.
2. Email automation helps to avoid Spam filters.
When people receive emails that provide them valuable content, they usually add these emails into their primary inboxes. More of your customers will whitelist your email address. This will show the Inbox provider that your emails are valuable to the people and you will be able to avoid spam filters easily.
3. They increase your click-through rate.
According to a resource, when customers knew that an email is relevant to their needs and they the ones who has opted for the email, their click-through rates increased by more than 10%. Even generally, people love personalized messages. Previous researches have shown that nearly 72% of customers respond only to messages that are relevant to their needs and interests.
4. Helps you gain loyal customers.
When customers find genuine content and valuable services from your business, they are most likely to stick with your brand. They will stay loyal to a business that understands their needs. Therefore, email automation helps you retain customers by sending personalized product recommendations to customers and establish a loyal relationship with your clients.  Post-purchase email automation helps you collect your customer feedback and turn them into repeat customers.
How does email automation work?

Though there are many email automation tools present out there, the basic working principle of all automated emails is as followed –
A user visits your website and performs a triggering action such as filling a form or clicking a certain button. 
The user's action performed on the website leads to them getting added to an email marketing database.
 The collected user database is then analyzed and these users are divided into different segments based on their preferences, location, and behavior.
When a marketer launches a new campaign, he sets new triggers that decide when the email will be delivered. This is basically the process of scheduling out automated emails for different users based on their interests and behaviors.
The user will receive the email on the desired date and time set by the marketer. Each email will have personalized content for every user.
Most common email automation and how they can be used for email marketing campaigns.
Email automation consists of many different types of emails for all email marketing needs. It is important to understand how and when to use some basic automated emails. Therefore, given below is a list of the most common email automation and how you can use them to launch successful email marketing campaigns.
1. Welcome Emails

When a person visits your website for the first time, they are mostly just looking at your products and services. They may or may not opt to subscribe. If they do, there two emails that you should necessarily send them. The first one is a subscription confirmation email is sent to the user to confirm if they have willingly subscribed and wish to continue.  
The second email is a welcome email. They are often sent right after a subscription confirmation email. Welcome emails are the very first official emails that you send to your visitors. The whole motto of the email is to thank the user for subscribing to your mailing list and extending a warm welcome for them to explore your products and services.
In the welcome email, you can also include buttons like "How to get started" to guide the user through your website and make it easy for them to explore your best products and services.
2. Abandoned cart Emails

According to a Hubspot study, 96% of the people who visit your website are not ready to buy yet. Sometimes, people may like a product on your website, add them to their cart but would not checkout. There may be many factors that they may be taking into consideration. Sometimes the visitors just forget that they have added something to their cart.
As a business, it can really affect the revenue you generate. Therefore, it is necessary to keep in touch with your customers and send them regular updates if there's a discount on the items in their cart, or if there's a sale. All of these messages will keep them excited to visit your website again and you will be able to get more conversions.
3. Product update Emails

Your customers visit hundreds of websites each day. They don't have time to regularly check your website for new updates. Automated email updates help your customers keep track of what is new on your website. In Emailwish, these automated emails come with creatively written CTAs such as – "Don't miss these deals" or "most popular sale items" which pique a user's curiosity and tempt them to at least check out the items if not buy them.
4. Newsletters
If you have a blog section on your company's website, then you can use email automation to keep your readers updated about any new content that you've written.  This way you will able to get more reads and views on your blog posts and other content.
People who have subscribed to your newsletters may even help you in getting even more visitors by sharing your content if they find it appealing.
5. Review request Emails.

Customer reviews are a way to prove that your business is genuine and there are people who trust your products. Whenever people buy anything on the internet, they are most likely to compare different websites and look for reviews from people who have already used that product. Therefore it is important to collect reviews from your customers from time to time.
You can set up the trigger for these emails whenever a product is delivered to a client or after they have visited your website. Email automation companies like Emailwish provide pre-built review request email automation which helps you collect customer reviews and makes your email marketing campaigns successful.
6. Customer re-engagement Emails.
Most of the time, customers are less likely to return to a single website repeatedly. It is important to keep them informed about your products and services. This can be effectively done if you add some exciting news about new features or products on your website. 
Convince them that you will improve your services according to their needs and would be really glad to have them back on your website.
7. Discount offer Emails.

Who doesn't love an extra 10% off or a free gift. Your customers are more likely to make a purchase on your website if you offer them a discount coupon or a special offer. Discount coupon automated emails at Emailwish help you inform your subscribers about exciting deals and offers. You can send these emails on special occasions and festivals. This will keep your customers excited about the sales and discounts and help you get more visitors and customer's on your website.
8. Transactional Emails.

Transactional Emails are the emails sent for the confirmation of a transaction done by the user. These types of emails need high security because they contain useful payment details. The user should be absolutely sure that he made a transaction. Using automated emails you will be able to send an email with the transaction details that will be safe and secure.
9. After delivery Emails.
After you have delivered a product to the customer, you can use After Delivery emails, asking them if your service was good enough or were there any flaws. These emails also work like review request emails as they allow you to collect a person's feedback on your products and services.
Conclusion
Email automation has made it a thousand times easier to launch successful email marketing campaigns and connect with your clients.  All you have to do is the schedule and set the right triggers for the automated emails. These automated emails come pre-designed and need very minor changes. Therefore, don't hesitate in investing in an Email automation company because the boost it will give to your email marketing will help you generate more leads than ever and increase your generated revenue.