Let's be honest, we all need customer support to dump our problems and complaints in case we face any issues with online products. They are like our safety net against poor product quality.
Not to mention, as a business, you definitely need a medium to be able to interact with your clients and get their feedback on your products. Up until now, companies depended on human employees for the management of their customer services. However, since the year 1994, after the introduction of ELIZA- the first chatbot, customer support started on an automated journey. Since then, chatbots gained more and more popularity due to the numerous advantages they brought along.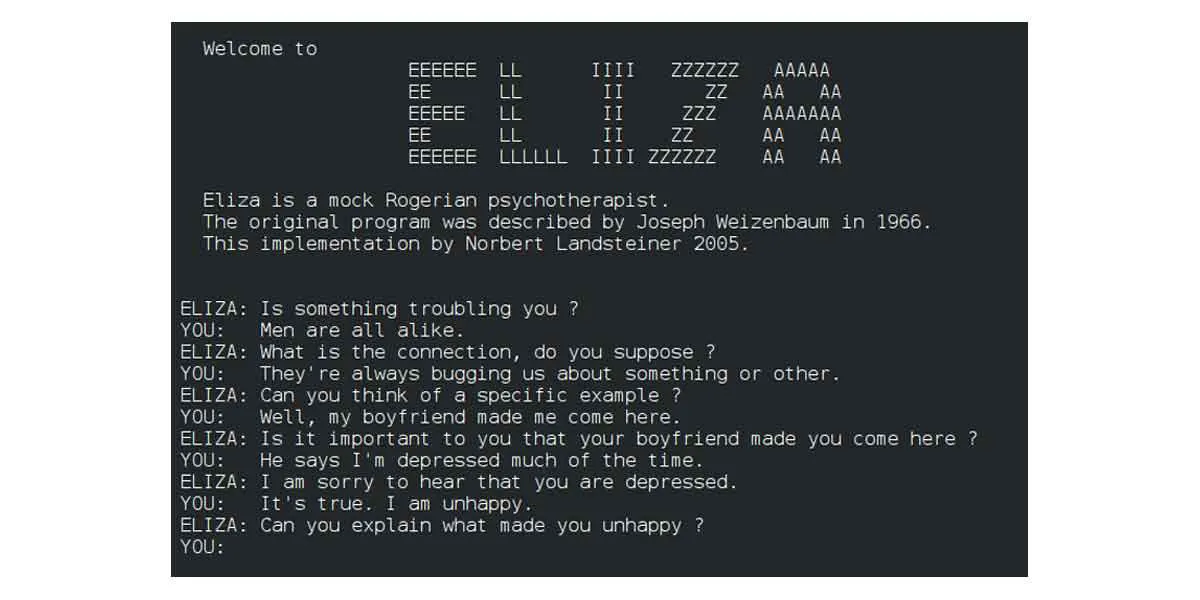 Today, these automated chatbots have taken over the market. The internet is overflowing with thousands of online businesses and therefore chatbots have seen revolutionary growth over the years. 
What are chatbots?

If explained in the simplest terms, a chatbot is a software application that acts as a communication channel between businesses and their customers. It is an AI program that is designed to simulate a conversation with a user in an understandable language. This is done through messaging applications and websites.
A chatbot is considered to be one of the most advanced techniques of human-machine interaction. However, it's really not as complicated as it may sound. They are just an evolved application of Natural Language Processing (NLP) which helps computers understand and comprehend human language.
So a proper explanation about chatbots would be – it is a conversational user interface that utilizes multiple data sources through an API and in return, offers information or services on demand, such as status updates or order details. 
Why chatbots?

As soon as you read the above question, you may have thought, why not? That's right, we couldn't agree more. Chatbots are the easiest and quickest solution to your communication problems.  First and foremost, you don't need to install anything like a social media application or messaging app, unlike other applications. Therefore, I wouldn't take up much space on your customer's mobile or any other device.
Chatbots help in increasing customer experience on the website. Unlike conventional customer support, a chatbot also helps the visitor navigate through the website. It's just like visiting a new place with a friend who guides you through that place. However human interaction is still necessary to keep these automated chatbots in check and up to the mark. Not to mention, chatbots are a human invention and thus can always be improved as we want and need.
Now that you have an idea, are you curious to know about the other ways in which these chatbots can help you nail your business strategy?
Advantages of Chatbots!
1. They provide better user interaction

Conventional customer support with human employees takes time to build up a conversation. A human supporter will need to collect all the details regarding a person's purchase history and only after that, the real problem can be discussed. This can be tiring for both the customer and the supporter. However, chatbots are effective at maintaining longer conversations. Besides the bot, there are some automatically generated answers available for the customer to choose from. This helps the user to present his problem easily. 
Usually, the chatbot on a company's website will have a personality that resonates with the company's vision. This helps in boosting brand loyalty. With NLP, chatbots can understand human language and send empathetic human-like responses.
2. Bots can handle multiple customers at a single time
Chatbots are effective in managing multiple clients at a time. They are capable of registering and solving large volumes of customer inquiries through automation. A chatbot can talk to thousands of people from anywhere in the world without human help.
Besides this, unlike a human worker, chatbots don't need breaks or leaves. They are super reliable and efficient this way because they save your time, money, and customers. If there's a large number of queries to be addressed, the customers don't have to wait for the customer support person to get over with one client until he can register his query. There's a chatbot for each and every visitor on the site irrespective of how many people are visiting the site simultaneously. This is why customers don't have to wait long. Their queries could be solved immediately and effectively. Which eventually helps to turn them into long-term clients.
3. They are cost-effective

Research shows that more than 100 billion customer queries are registered annually.
This creates a need for a fast and efficient customer support team and this may cost the businesses over 500 million dollars to employ. However, with chatbots, these costs could be reduced considerably.  
Customer support cost is a big challenge for startups and small companies. The use of chatbots can help these businesses to grow and make sales. Chatbots can help these businesses save up to 40% on operational costs.
Including chatbots helps in two ways. First to solve customer queries and secondly to collect and respond to customer feedback. This way chatbots act as reliable business tools that help businesses meet their requirements at an affordable price.
4. Chatbots can be integrated on multiple platforms.

Today, there's no certain way to tell from where a customer landed on your site. Whether they are on social media, instant messaging applications, or emails, it is important to keep them equally happy on all these platforms. The customers have become smarter when it comes to online shopping and therefore their need for seamless customer support has increased tremendously. 
Customers are omnipresent but so are chatbots. This is why businesses love chatbots. They can be easily integrated across several platforms and help in engaging customers irrespective of the platform they are on. This improves the customer retention rate to a large scale which eventually helps you reach a higher investment return. 
5. Always available for support in case of need!

One of the major limitations of customer support with human employees is that most of them can't be available 24X7. However, a chatbot is present all the time on every platform you integrate it in. This way companies don't have to worry about losing any clients when "their customer support couldn't be available". 
This also helps businesses to grow as a global business because their customer support will be available all the time no matter what timeline their customer is on. 
Businesses all around the world are leveraging automated chatbots to deal with their customer queries effectively.
Conclusion
Interacting and responding to the customer response is necessary if you want to build loyal relationships with your customers. Chatbots are the most effective way of interacting with all your clients at a single time. With automated chatbots integrated with your website, you can easily manage any number of queries received on your website. Therefore, next time you question the effectiveness of chatbots think about the amount of money you will have to pay if you had to hire just 30-40 customer service employees.