What are apparel emails?
Email marketing has helped so many companies generate clients and maintain healthy seller and buyer relationships. Among many other things, the apparel and accessory industry has seen exponential growth over the past years. There are countless online clothing and accessory stores that are making thousands of dollars each day. While this success mostly depends on the quality of the products and popularity, email marketing also plays a huge role in generating thousands of new leads for these companies each day.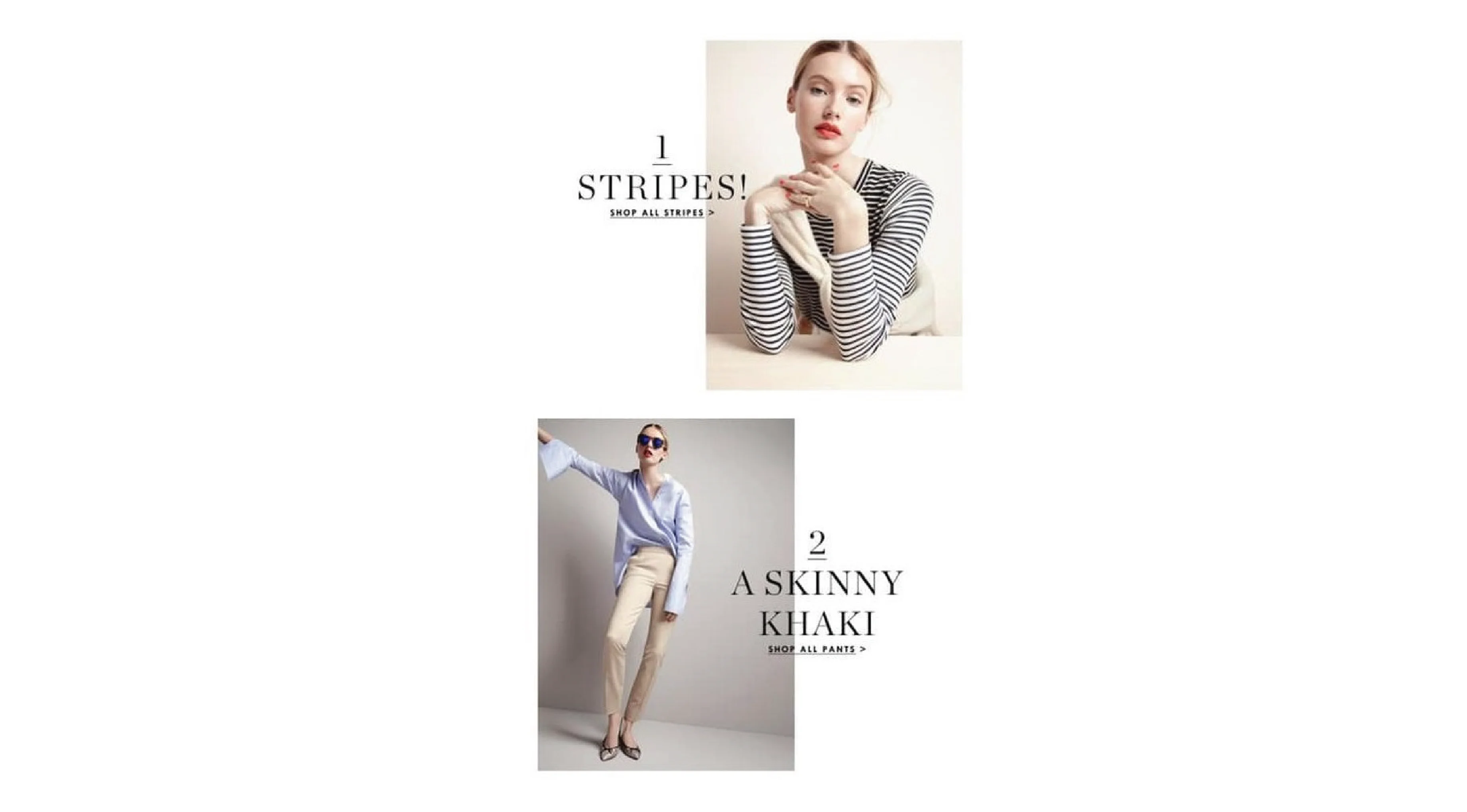 Apparel Email marketing is important for many reasons. The apparel industry has generated trillions of dollars over the recent years. It is estimated to grow from 1.50 trillion dollars in 2020 to 2.25 trillion dollars in 2021. A sense of service is important if you truly want to succeed in the business world. Among so many stores and sellers, what sets the best ones apart is their dedication to make their clients happy.
Why apparel emails are important?
In the apparel industry, there can be many defects in your products that miss your eye. Customer feedback is a great way to discover these defects and problems and fix them. What's even better is surprising them with discounts and offers to convert them into loyal clients. Sending timely emails to your clients to keep them updated about upcoming sales or products is also a great way to get more engagement. All of this is possible with apparel email marketing campaigns. EmailWish helps you run effective email campaigns that your users will love. With our pre-built email templates, you can add your catalogs, company headers, graphics, and much more to your emails.
Best examples of Apparel and accessories email marketing campaigns.
1. Joules's Email newsletter

Joules is a US-based clothing brand established in 1989. Joules claims that their secret for generating leads has always been being a friend to their clients rather than a seller. The email newsletter from the brand implements the companies core values in its structure and writing.
Instead of plain selling, the company's newsletter first informs the customer about what they are buying and then creatively adds a CTA beneath that short note of information.
For example – take a look at the email below. This was an email newsletter from Joules sent at the beginning of winter. The email creatively concludes lots of scattered information into this one email. It has a proper CTA button at the beginning of the email for the people who are loyal customers of the brand and straight away want to take a look at the new collection.
The email then contains small bits of text explaining the different types of knits which will help their users find their ideal clothes. Each of these texts is followed by a clear CTA button, indicating the user to buy from their favorite collection.
This email contains a healthy mix of a friendly informative message and a clear sales intent. Some other examples of good email newsletters are from the brands – Victoria's Secret and Reiss.
2. Missguided's Re-engagement Email

Missguided is UK based apparel brand that has gained great popularity among females. The company is also known for its creative email marketing campaigns that the users absolutely love. Right from their subscription request box, they use creative copy and beautiful graphics to interact with their clients.
The brand believes it is important to maintain good customer relationships by sending them constant reminders of how much they are missed when new products are launched or a sale is live. These emails remind customers of your brand if you may have slipped off of their minds. In a very casual and breezy way, Missguided sends reminders to their customers informing them about new products, deals, and offers and providing them with a comeback offer.
3. Aritzia's welcome email

From their subject lines to their email structure, Aritzia rules their email marketing campaigns. They pay special attention to user onboarding and send creative welcome emails. After all, it's all about that first impression.
The welcome email from Aritzia is given below. It comes with a subject line – " Let's get to know each other ". This subject line sets a warm and friendly tone for the rest of the message. Inside the email message, the brand introduces the user to its key features and makes them believe, they're at the right place. Including a small text about their customer support at the end helps them gain a customer's trust and loyalty.
Carefully included CTAs also help the user to directly visit Aritzia's store and check out their products. Notice how the CTAs are not highlighted much. The main intent of the email is to welcome the user on board and not hard selling.
4. Kate Spade's welcome email

It is only natural to thank the people who have taken the time and effort to give you their email addresses. Kate Spade does the same! They send a personalized thank you note to their new subscribers and offer them a discount for joining their subscription list.
The brand provides a 15% off to their new subscribers on their next purchase. This is followed by a single call-to-action that directs the user to their website. In the end, the email consists of the social media buttons of the brand that provides further reinforcement.
5. Sweaty Betty – Product Update emails

Sweaty betty is a UK-based activewear brand. The brand is solely female-focused and aims to empower women through fitness. Through its creative product update emails, the brand ensures that its clients are aware of the latest trends and updates launched on their website.
These emails are impressively descriptive and briefly explains the key features of the newly launched products. For example – check out the email given below. In this email, the brand has used creative copywriting to bid farewell to the old, boring activewear and promoted their new spring collection effectively. This is followed by three key highlights of the new products. After both the texts, a clear CTA button is included which lets the user check out the new collection and make a purchase on the company's store.
Conclusion
As the apparel industry will grow, so will the marketing techniques. It is better to keep an eye on the brands that are already leading successful apparel email marketing. This gives you an idea of where you stand as compared to your competitors and secondly you can learn from their experiences and create something better. Lastly, it's important to work with a good email automation tool to ensure your emails are relevant and convenient for the user