Here's a question for you. What comes to your mind when you think of pop-ups? Well, one thing for sure is that they can be really stubborn and irritating sometimes. Exit-pop-ups have been around in the marketing world for the last 30-40 years, and initially, most pop-ups received extreme resentment. Well, that can be reasonable if the initial pop-ups looked something like this –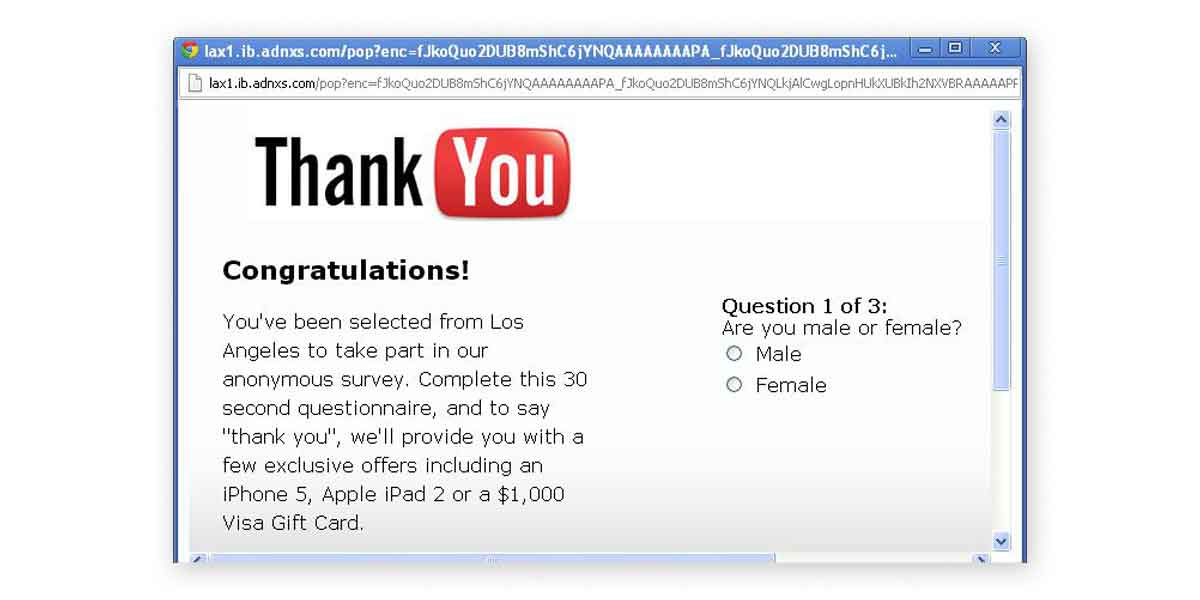 Today customers have gotten smarter when it comes to making a purchase online, you can't fool them by creating pop-ups like above. The good news is -in the modern-day, just like every other marketing technique, exit pop-ups have evolved too. They have become more reasonable and believable.  One example of an excellent exit pop-up is given below.

Here's the truth, almost 70% of your visitors leave your web store without actually checking out, making a purchase, or subscribing to your page at all. These are some bitter facts that every online seller has to face. However, research has shown that pop-ups can help you reduce this percentage by 5%.  As a seller, you can use these evolved methods of designing exit pop-ups to generate more leads and make more sales.
What are exit pop-ups?
Before discussing how Exit pop-ups can help you turn your traffic into actual sales, let us discuss what exit pop-ups are.
Exit pop-ups are pop-ups that appear on a user's screen when they are leaving a website or a webpage. They prompt the user to perform a certain action and therefore, are embedded with effective Call to Actions (CTAs). They are a last-minute attempt from the seller to advertise their brand before the user finally leaves the site. This is why they can be considered as a mini version of your sales page.  Exit pop-ups can be applied on various channels to direct and retain traffic on your web store. The two main tasks of an exit-intent technology are –
To be able to detect when a user is about to leave a website or webpage.
Display an attractive pop-up to prevent them from leaving the page and effectively guiding them towards a certain Call-to-action such as – "enter your email" or "subscribe with us".

Exit pop-ups can be of many types depending on the type of marketing campaigns you are running. They can be user login pop-ups, abandoned cart pop-ups, or discount offer pop-ups, anything that makes your visitor think – "Hmm.. that looks like a good offer" and eventually leads them to buy your products and services.
Now that we know what Exit pop-ups are, let us discuss how they can be leveraged effectively to fit your business needs and help you generate more leads and sales.
How Exit pop-ups help in boosting sales.
As we discussed above, pop-ups have been around for 30-40 years. During these years, digital marketing experts from all around the world have experimented with different Exit intent technologies and have gained an insight into what does and doesn't work in this marketing technique. This information comes in handy when marketing experts are working on designing exit pop-ups today. Therefore, these pop-ups tend to be very useful in the world of marketing today in more than one way. Let us see how.
1. Exit pop-ups are your last-minute advertisements.
From the time a visitor lands on your site to the time he leaves, the whole intent of the content on your website should be – to sell. It is very important to include an attractive selling message that convinces them of the genuineness of your brand and makes them buy your product. This could be anything, a discount offer, free shipping, free gift items, and many more. 
Sometimes, the visitor may not pay attention to these selling messages and leave without making a purchase or even subscribing. In order to avoid that you need something that could hook their attention and pique their curiosity enough to make them stay on your website.

Exit pop-ups act like a backup plan when it comes to grabbing attention. A pop-up window that appears right before your visitor is about to leave will certainly grab their attention. Through this pop-up, you can bring your selling message or offer to your customer's attention. In some cases, you can even offer a bigger discount on an exit pop-up than the one on your website. This will persuade the customer to explore more products on your website and increase your chances of making a sale.
2. Exit pop-ups act like email collecters.
Email marketing is one of the most effective ways to bring customers back to your website.  A person who is interested in your products enough to provide you with his email address is likely to buy from your website. Therefore, it is important to have an email list of all the potential clients that visited your website.

Through an Exit pop-up that prompts the user to enter his email address, you can create a mailing list. This way an exit pop-up acts like an Email Collector. Later, you can use this list to send out notifications to these clients when a new product or update comes in. You can also send personalized emails that are tailored as per a client's needs and preferences. This way you can successfully launch Email marketing campaigns and increase your chances of making more sales.
3. Say goodbye to abandoned carts and secure more leads.
One problem that most online sellers face is cart abandonment. A client will add the products he wants to buy to the cart, but during checkout, they might reconsider and not complete the purchase. There can be many reasons for them to do so.
One way to convince them to make the purchase is to include an Exit pop-up on the checkout page. With the help of this pop-out, you can convince your customer at the last minute by offering them a discount on their next purchase, free gift, or free shipping. This may lead them to buy your product not only at that instant but in the future too. 

This way Exit pop-ups save you a lot of sales. Therefore try to design and deploy effective exit pop-ups for your sales and checkout pages.
4. Show product updates, discounts, and offers in a quick and summarised manner.
While leaving the website,  users usually think they don't need this product or that they have already checked out all the best deals on the website. How about you surprise them with an exit pop-up that shows them some of the best deals you can offer. Seeing something new, that they haven't already checked out might make them want to explore your website more and they might even end up buying something.

In some cases, you can design a pop-up that asks the user if they found what they needed. If not then you can ask them what is it they would suggest being added to your website that will make them buy from you on their next visit. 
5. Collect feedback and improve your services.
Feedbacks are an important part of any business. They help both the clients and the sellers. The clients can express what they did and didn't like about a company's product or service and the sellers can use this feedback to improve their services to fit their clients' requirements. These improvements help in boosting sales to a great extent and to gain loyal customers.

You can use exit pop-ups to collect feedback from a user that visits your website. This will help you improve your website and products as per your users' requirements. 
Creating beautiful pop-ups is now child's play!
Yes, you read that right! With Emailwish you can get built-in pop-ups for your website. Forget spending hours on working the design and content of the pop-ups,  install EmailWish today and you can easily create beautiful pop-ups within 30 seconds or less that are fully integrated with email automations and templates.  
Conclusion
The world of marketing is evolving each day and Exit pop-ups have certainly secured an important place for themselves in this world. Today, you can get built-in pop-ups wherein all you have to do is edit them as per your business and they are ready to go. It is important to keep advancing and discovering new ideas in the market if you want to keep thriving as a business.
Create beautiful pop-ups within 30 seconds or less with Emailwish.