What is Email Marketing?
Digitalization has considerably changed the way we sell and market our services and products to our customers. Email marketing in its simplest form is leveraging email as a marketing tool to promote your products and services to your customers, generating leads by including relevant CTAs and encourage customer loyalty. 
Among the many hurdles faced by a private venture is discovering an economic approach to reach out to their audience and showcase their image to a more extensive crowd. This is where email marketing comes in. Regardless of whether it's your grand opening or the launch of a new product or feature, a powerful email marketing plan is critical to advancing and developing your business, expanding income, and selling more stuff.
Despite the introduction of many new marketing platforms, email marketing still holds an important place in the world of marketing. Why is that? Well, one reason is that it has been around for so long and has evolved in so many ways that it can compete with today's new platforms. The first-ever marketing email was sent 43 years ago, in the year 1978 by Gary Thuerk to 400 recipients as a promotion for his company. This email marketing campaign generated a revenue of 13 million dollars. This led to the rise of email marketing as one of the strongest marketing methods.
Another reason for email marketing being effective is that you can reach a mass audience as if you're contacting them personally. With platforms like EmailWish, you can get pre-made email templates and use them to launch strong email marketing campaigns. These templates are designed to automatically generate a personalized email with a general message for all your recipients. These templates help you add more empathy to your messages and connect with the audience in a more humane manner rather than plain robotic sales messages.
What you need to know before starting with email marketing.
Similar to other social media platforms, it is necessary to have a detailed plan laid out beforehand for email marketing. Even though pre-made email templates are available, you need to know how to leverage them effectively and make the most out of your email marketing campaigns.
Now, to come up with a detailed strategy for email campaigns, you would need to conduct thorough market research on your audience and competitors. Use this data to create user-personas and understand what your competitors are doing, what methods proved effective for them and how you can learn from their mistakes. Finally, combine all these results and research data to form a well-described plan along with possible outcomes.
However, it wouldn't be as easy as it sounds. Thus, we've explained every step in detail in this blog. So if you are a marketing executive or an individual entrepreneur, read on to find out the exact steps you need to follow to launch successful marketing campaigns.
Making an email marketing plan
Maintaining a business isn't simple, and we realize you have too much going on. To make the management and planning part simpler, we've featured some accepted procedures you can look back to while working on a methodology for your email marketing campaigns. These steps could also help you in forming your social media strategies to some extent.
Know your Audience.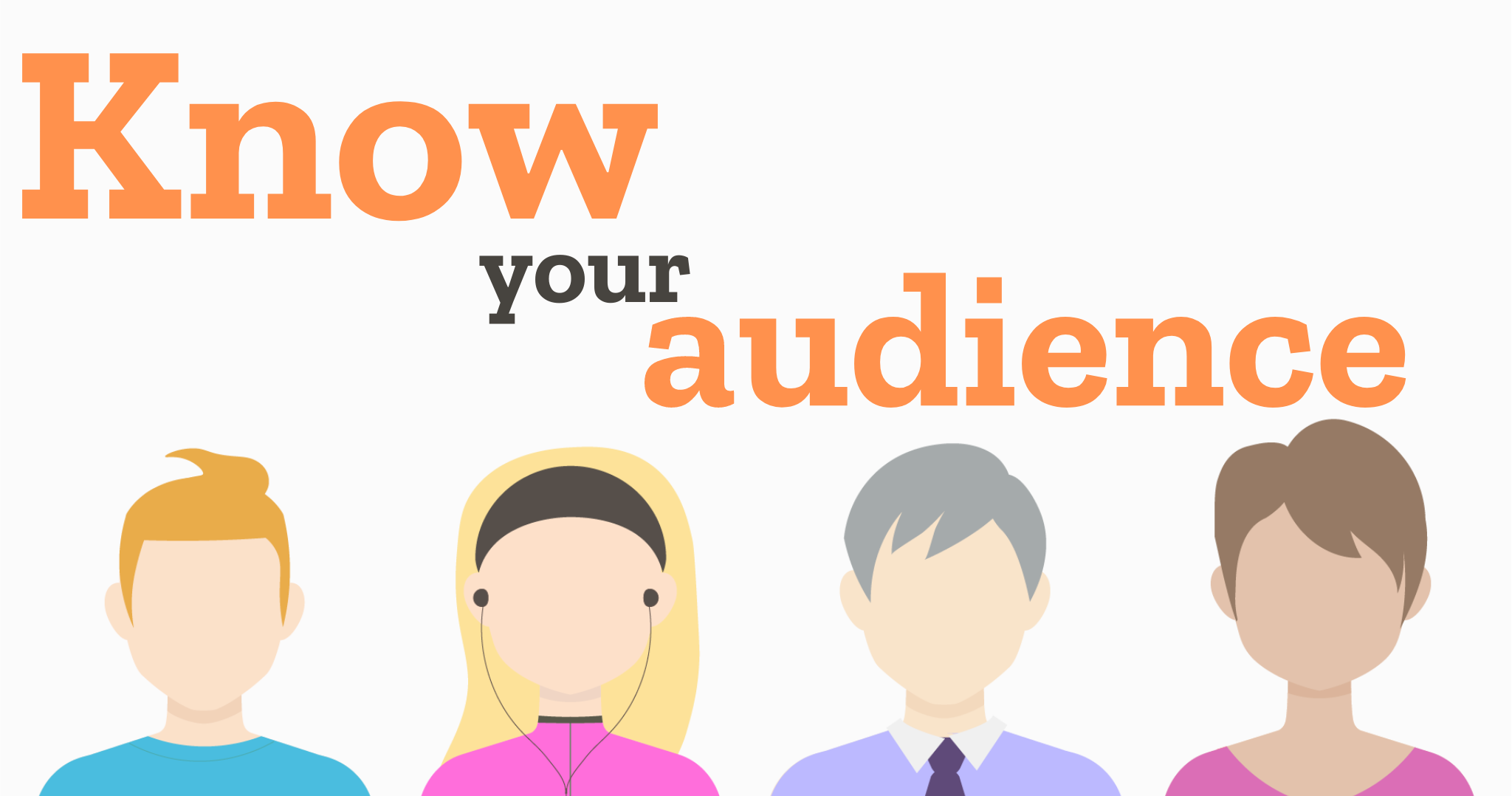 To successfully communicate with your audience, you need to have a deep understanding of who you are selling to regardless of what you are selling. As simple as it sounds, user research takes the most of your time while coming up with an effective strategy. It is important to know how your company is viewed by others. To improve people's perspective towards your company, you need to answer the three most important questions. What do you offer, how do you do it, and why should people choose you. Once you know what your audience wants and how you can give them that, you can work on providing valuable services. Emailwish will allow you to discover thousands of templates and choose the ones that could neatly speak your mission and vision. These templates will allow you to create personalized emails that will help in increasing audience engagement and higher ROI.
Once you build a small community of supportive customers, you can ask them for their feedback and gain more insights into consumer demands and buying behavior.
Emailwish is a self-learning platform wherein it will help you generate emails according to individual interests depending upon the previous behavior of a customer. After all, every user has different requirements. While some users may only want emails informing them about important deals and offers while some may like regular updates.
Subject Lines are important.
A subject line is the first thing that your recipient will read, the message comes after. Depending on whether or not it's attractive enough to make them want to open your mail in the first place. Coming up with catchy subject lines is important if you want your customers to open your emails and read the actual message. Human beings are curious animals, and as an email marketer, you should know how to put that to your advantage. Pique their curiosity, make them wonder "Hmmm what can it be?". All you have to do is put in an effective subject line and their curiosity will do the rest.
With Emailwish you can choose from the best subject lines as per your requirements. These subject lines are put together by our expert marketers after conducting thorough research on general consumer behaviors and reactions to test emails. Find the ones that align with your business needs and use them to increase your market reach.
Know your point of contact.
Launching a business is most likely the easiest part of starting a business. However, what comes later is growing an audience for your business and more importantly making them stay and turning them into loyal customers. To do this, the most significant information you need is from where exactly are people coming to your website. Is it your social media, your blog posts, some other website, or your paid ads? You must be wondering what does this has to do with email marketing? Well, you can use this information to create pop-ups and CTAs on these platforms to collect emails and gain more subscribers. This will also give you some insights into a user's preferences. What social media platform users prefer more and is getting you more visitors.
Knowing your users' preferences, you can target small groups of audiences with similar interests. This will help you in creating more personalized approaching techniques and email messages. Use page analytics tools to know which parts of your page people stop the most. These are the portions where you would want to include CTAs or pop-ups to collect their emails.
Break down your audience into smaller groups.

When you successfully distinguished your user base, their needs, and behaviors, it's time to work on a more detailed and pertinent marketing mission. Remember the more particular the strategy the better the results of the campaign. To this, you need to distribute your audience into more precise groups.
You can do this by leveraging previous records and responses of your consumers. This data will provide you information about what works best for each consumer. Using this information, you can group people with similar interests together and form a single strategy for this group. Similarly, you can divide your entire user base into 4-5 categories and work on different strategies for each group. Emailwish makes it easier for you to do this by helping you divide your audience into three major categories –
Cold emailing clients – the users who don't know your brand yet. The emails for such an audience need to be more of an introduction to the brand to get them to know about your brand and visit your website.
Warm emailing clients – the users who know about your brand and more likely to buy from you. The emails for such clients can be more focused on getting them to make a purchase. Eg- an abandoned cart email or a discount email.
Hot emailing clients – the users who know your brand well and are loyal customers. You can use the support from these clients and ask them for their feedback and how likely is it that they would recommend your brand to their friends or family.
Choose what to compose
Since you understand who you're writing to, it's an ideal chance to think about what to write. What would you like to say to your crowd? You'll need to send messages with reason, that truly address your clients, so keep in mind their interests and demands. It would be useful to lay out some broad email types you can think of. Apart from this, you can also think of some substances that you will include in your messages under each email type. You can allude to these substances when planning your messages. With Emailwish, you can explore and choose the right email templates for your campaigns. Here's an illustration of a few common email types and substances-
Email type – Upcoming occasions
Recaps and photographs from past occasions
Well known posts from web-based media, as Instagram or Facebook
News inclusion
Insights concerning highlighted or new items
Christmas shopping guides

When it's finally the right time to launch an email campaign, you can pick a couple of bits of the substance you'd prefer to exhibit depending upon which portion of your audience you are targeting. Therefore, before you begin making content for your emails, consider what it is that you are offering that your clients may discover intriguing and decide on buying from you.
In any case, you'll need to consider the content you need to make for a particular crowd or certain sections on your mailing list and thank them from time to time for their consideration of your brand.
Still, confused about how to go about making an effective email marketing strategy? Don't worry—we're here to help!
Tips for making and assembling content 
An effective email campaign not only depends on a good marketing plan but also on how you create your content. Remember these tips for making and assembling content while launching an email campaign and they will help you track down the most ideal approach to converse with your clients.
Extend VIP services for your supporters.
Individuals who are supportive customers and buy from you are the audience who support your ideas and have faith in your services. They are the ones that are willing to welcome you into their inbox. You can use this as an advantage. As an act of gratitude, you can prioritize them by sending deals and offers earlier than the rest of the audience. Or on the other hand, go above and beyond like the organization Oui Shave that requests that its best clients take an interest in item overviews and rewards them by making them beta analyzers for new items.
Your emails should be valuable.
We all use emails. Therefore while creating an email you must think from a user's point of view. What type of emails make you want to open them, which ones do you delete or unsubscribe from, what makes you open an email and read it? All of these questions will help you ensure you're sending supporters new data that is helpful to them.

Yet, it's not exactly what's inside your email that you need to think about; it's likewise your headline. A great number of people rapidly filter an email before they even open it. So you'll need your headline to clarify that a mission merits your supporters' time.
Our best tip is to keep your headlines enlightening and direct, however, testing various varieties is a decent method to discover effective headlines.
Don't be a robot!

Nobody would want to read an email that drones endlessly. Try to be more humane and communicate with your clients like you're communicating with a friend. Infuse your voice, tone, and humor in the message in such a way that it helps you build a connection with the client. Compose how you would address your clients in real life, and remember the character of individuals you're conversing with.
A little inspiration can do the trick.

Applications like Pocket, Evernote, and Pinterest are incredible for saving and sorting out content you'd prefer to use in your email marketing campaigns. Look for good email templates and email marketing strategies that have proved effective in the past. Try to understand why these strategies or email messages were successful and then see how you can implement them in your campaign.
Don't get impatient.
There's nothing unchangeable about how frequently you should email your clients, yet on the off chance that you send it again and again, your clients are probably going to block out what you need to say or withdraw out and out. Honestly, the frequency with which you send emails highly depends on the type of business you run. A few companies that run a blog or news site may decide to send day-by-day updates to their supporters, while other clients like Bee's Wrap could send two emails a month to keep the clients excited for future emails.

We propose sending an email in any event once per month to keep your recipients excited about the next event update. Furthermore, make certain to look forward and plan likewise on the off chance that your sending recurrence may change for unique occasions and events—you would prefer not to shock clients if you commonly send once every month and then out of nowhere start sending a surge of messages regarding a Black Friday deals event.
When to Use Email Marketing
There are numerous occasions where email marketing can come in handy to reach out to your audience, drive traffic to your website and generate more leads. Here are a few of them –
To build more connections and informing them about your brand through customized commitment.
To keep your organization and your administration top-of-mind for the second when your possibilities are prepared to lock-in.
To share updates about new products, sales, blogs, and events that will help you direct traffic to your website.
To entice supporters to give their data in return for a resource that they'd discover significant.
To Promote your items and administrations.
To delight your clients with valuable content that can assist them with succeeding in their objectives.
Email Marketing Benefits 
Following is but a very short list of the many advantages that email marketing provides.
There are 3.8 billion email customers across the world, therefore email is the ideal spot to find and connect with a large audience.
All things considered, email marketing produces $38 for each dollar spent, which is a 3,800% profit from the venture.
66% of clients have purchased a product or service as an immediate consequence of an email marketing message.
The leads that are sent straightforwardly to the sales page without being supported by a prior email have a success rate of only 20%. This means every deal should be first supported through an email and incredible substance.
With regards to client procurement, email is 40 times more powerful than Facebook and Twitter consolidated.
The best motivation to utilize email marketing is that you own the channel. There is no outer substance outside of consistency guidelines that can affect how, when, or why you contact your endorsers.
Case Study: eCommerce Email Marketing Case Study: How "Run With The Sky" increased online revenue by 60%